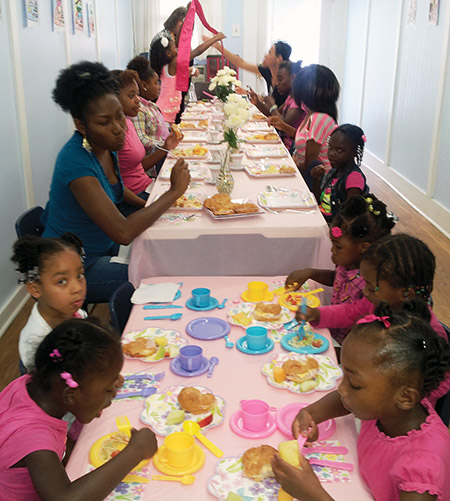 TBAGS annual tea party will be held during the National Family Empowerment Conference & Expo in September. This event serves girls ages 6 – 18years old and their mothers. The T- Party caters to little girls 6 to 11 years old; young ladies ages 12 – 18 years old; and adults.
The day is filled with age appropriate activities, empowerment and pampering where girls and women are made to feel like the Princesses and Queens that they are while teaching etiquette and basic life skills. The event includes learning healthy food choices, role playing, dressing up, a mini fashion show, entertainment and a tea party.
Ladies and girls interested in participating or volunteering for the TBAGS T-Party please contact us using the form below.
To sponsor or support Teach Boys and Girls Success Tea Parties please contact us here.
Use the form below to reserve your spot!