We are excited to announce that our website is being redesigned. Thank you for patience during our upgrade.
Welcome to Teach Boys And Girls Success-TBAGS, the organization inspired by the T-Bags business and family concept.



Our goal is for all teens in foster care, adoption and high school to understand their value and be educationally, financially & socially successful in life!
#teens #entrepreneurs #tbags  #nfecexpo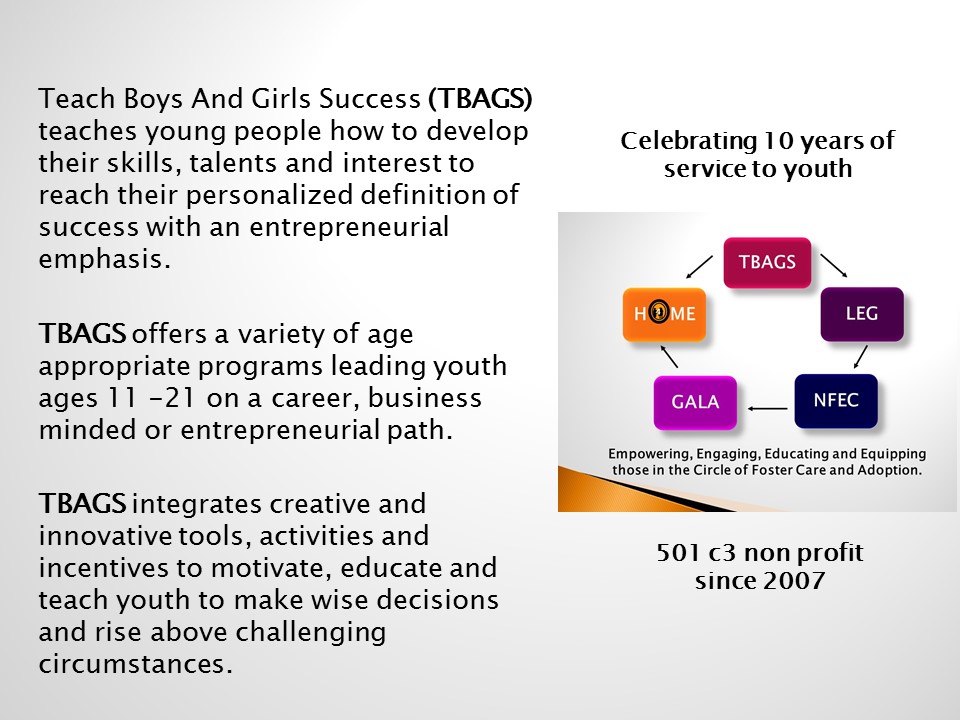 Our mission is to empower youth by utilizing and expanding their skills and talents while increasing their self-worth, education, self-esteem, basic life skills, use of technology, and their reading and artistic abilities.