The TBAGS Story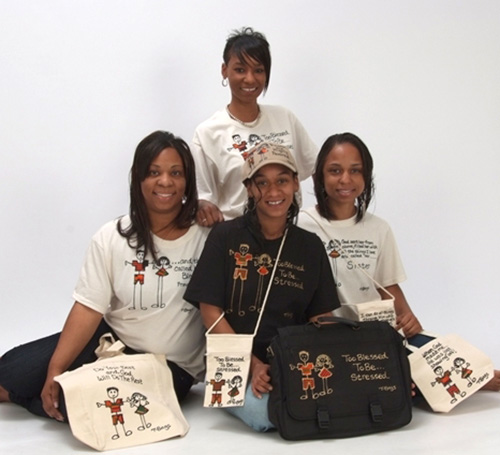 Teach Boys And Girls Success, Inc. was founded in 2007, and models the family business T-Bags started with four at-risk teenage sisters coached by their single mother, Donna Lee Reed, who after escaping an abusive marriage when the girls were young, used her talent for making hand-crafted items to get off the welfare system.  When the girls became teenagers their mother had a vision for them to start their own business.  The sisters (Taneka, Takeshia, Tajuana & Tianda) began designing tote bags with two stick figures and then added inspirational sayings.   Because all of the girls' names begin with the letter "T" and they started with tote bags, they named the business "T-Bags."
Utilizing each one of the girls' skills and talents to keep them busy, interested, out of trouble and active in growing the business while developing their skills in the area of their interest, their mother realized if they were focused on what they like to do they would excel and succeed in life. Together, the girls ultimately became experienced in business; socially and mentally developed, and confident and active in the community.
Ms. Donna's passion for teens in foster care and their ability to become successful comes from her being raised in foster care by one loving family that taught her that she could accomplish anything she set her mind and heart to do!
When the girls were in their twenties the family brainstormed how they could give back on a greater scale and reach more teens and families and with that TBAGS – Teach Boys And Girls Success was birthed.
Today, Teach Boys And Girls Success is the parent organization to The National Family Empowerment Conference and Expo, the Annual NFEC Gala, LEG up on LIFE and HOME 4Me.   #tbags  #home4me  #teens
Ms. Donna is a motivational & inspirational speaker,  business coach and strategist and author. The girls all have families of their own, making Ms. Donna one of the most excited grandmothers to eighteen grandkids which keeps her vision and passion for working with women and teens alive and well.
Learn more about Donna Lee Reed at DonnaLeeReed.