Because of You….

Jazzy Fundraising Luncheon
Friday, May 11, 2018 – 11:30 – 2 pm
Pine Lake Country Club, Charlotte, NC

 
Home 4 Me is taking the concerns of homelessness and hopelessness from teens that are aging out of foster care and giving them safe options to live successfully. 
At the age of 18 a teenager is considered an adult, but are they ready to an adult?
… are they prepared to live successfully on their own?
It takes those of us who care enough to make sure they are!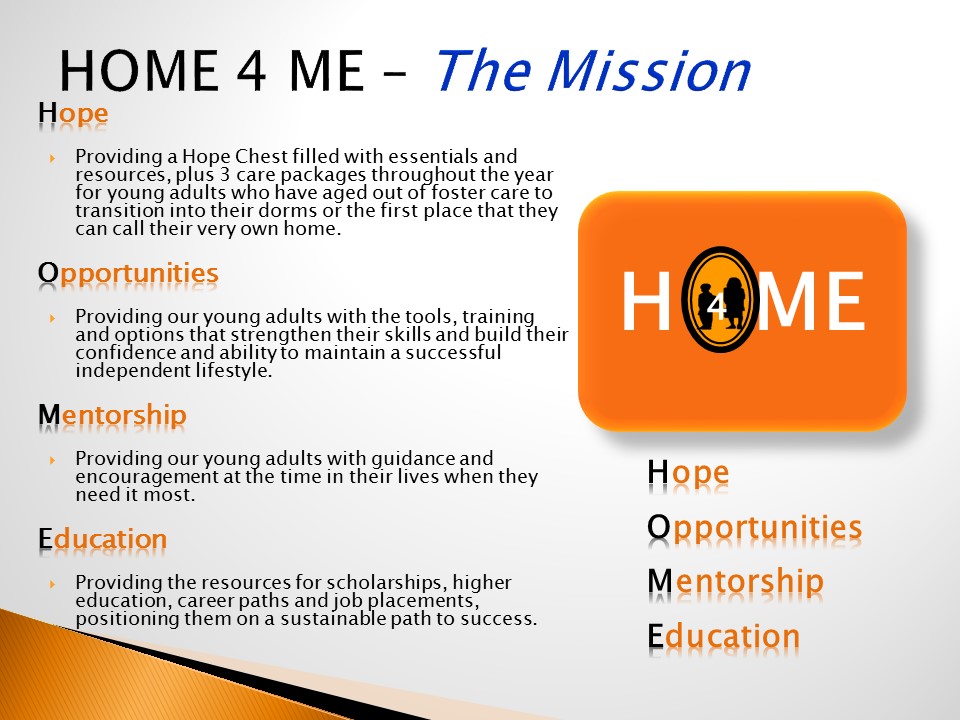 Join Our Program!